Seriously, I can barley contain myself! I am sooo exicted to share this with you!!!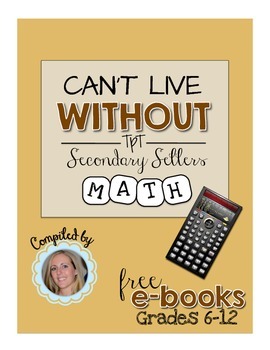 Lindsay Perro has compiled 31 Secondary Math Teachers of GREAT stuff for FREE!!!!!
I am excited because I am included!
This is my first time to be part of something like this and I am over the moon!!!!
Secondly, I am excited because I have just gone through it and OMG!!! the resources are AMAZING!!!! I am thrilled by things I can use RIGHT NOW!!!